At Blue Sky Tint we use 3M Scotchgard™ Paint Protection Film Pro Series because you deserve the best!
Our film offers durable and nearly invisible protection against chips, scratches, tar, fluids, and UV radiation. The product resists chipping, scratching, staining, and discoloration to hoods, fenders, mirrors, rocker panels, door edges, and headlights to keep your vehicle looking newer, longer.
Hood & Fenders
Our clear bra film has exceptional clarity that not only protects your paint from chips, but helps maintain the color.
​Choose partial coverage where majority of chips occur or full coverage to ensure your car is fully protected.
Bumper
Rock chips can happen anywhere, but your front bumper is one of the most vulnerable areas as you're driving down the road.
​Your rear bumper is more prone to getting scratched up as you load and unload items from your trunk.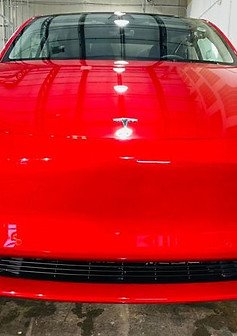 Headlights
Film on your headlights? Absolutely! Clear bra will protect your lights from road debris and from becoming hazy and yellow over time. The end result, safer driving.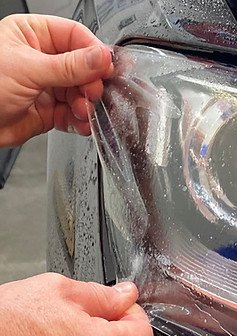 Mirrors
Mirror backs are constantly hit with road debris. Protecting them with clear bra film will ensure the paint on your mirrors remains in great condition.
Rocker Panels
Most people don't give their rocker panels a second thought. Applying clear bra film on them will keep your door bottoms free of chips and scratches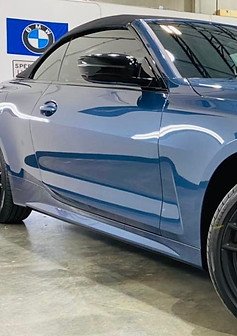 Door Cups
You guessed it. We can install clear bra anywhere on your vehicle. Door cups are easily scratched with car keys as you get in and out of your vehicle.